The cryptophone communication devices guarantee a compartmentalized environment to allow you 100% safe and secure communications
PROTECTION OF INTERNAL COMMUNICATIONS AND THE CUSTOMER
Strong encryption that guarantees private communication must be the basis of environments in which the information exchanged is sensitive and can affect the outcome of a judgment. Eliminate any possibility of interception or theft, as well as give the possibility to delete information, stored data, and deny that certain conversations ever took place.
Our devices leave no room for intrusion, neither when they communicate with each other, nor if they fall into the wrong hands.
SECURE COMMUNICATIONS WITH MILITARY-END ENCRYPTING FOR CALLS, MESSAGES AND FILE SHARING
WITH CRYPTEDPHONE, LAW FIRMS CAN:
Communicate securely with clients and colleagues with end-to-end encrypted messages and multimedia files and military-grade security protection.
To offer a secure and constant communication service to customers who request it, thus avoiding traveling to exchange sensitive information.
Communicate through any connection from anywhere, whether cellular or WIFI, in public or private networks, in a secure and untraceable way
Avoid the risks, costs, and reputational damage that could result from the unsecured sending of sensitive information of any kind anywhere.
Demonstrate to employees and clients that security and their privacy are a priority and a value for everyone involved in working relationships with the firm.
Relying on an international team, always operational, and updated to solve any problem concerning the use and configuration of the devices.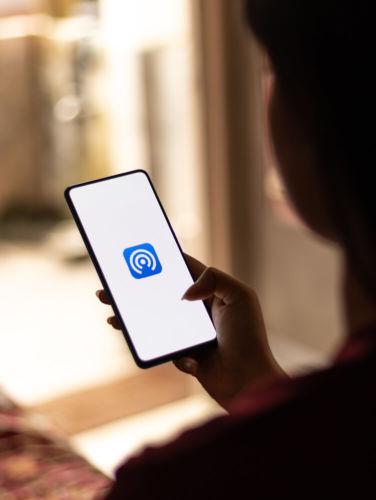 SECURE SHARING OF INFORMATION
E-mail and known communication tools are insecure, communications are vulnerable, between the sender's and recipient's devices, networks, and servers. For example, each email will go through dozens of servers, where the content is stored and forwarded to the recipient. If only one point is not sure, the entire sequence will be compromised.
Fill out the form and a member of our cybersecurity team will contact you to help you get your cryptophone quickly and securely.